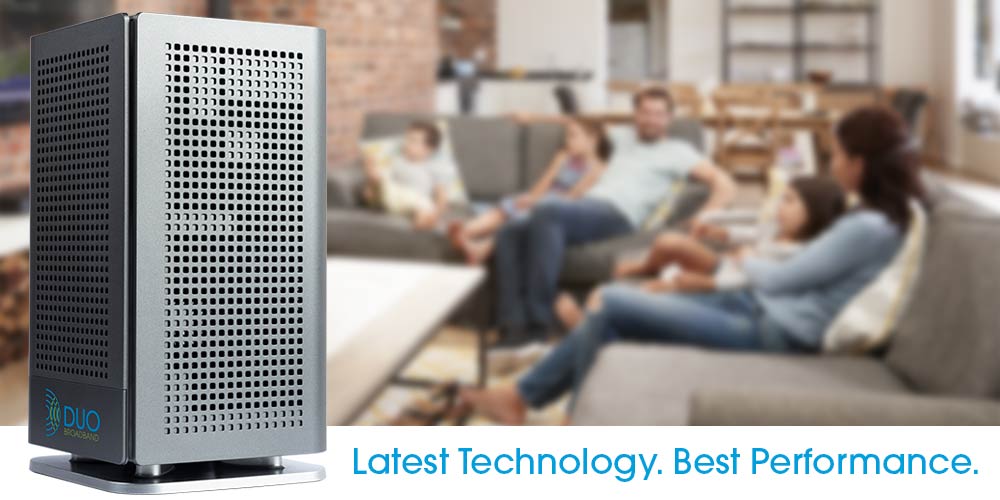 DUO Broadband is excited to introduce the GigaSpire BLAST – a next-generation managed wireless mesh network router. With the latest advancements in WiFi technology, the BLAST combines blazing fast speeds with whole-home coverage to give you an unrivaled online experience. Whether you're streaming HD video on multiple devices, uploading large files, or gaming online with friends, the GigaSpire BLAST can handle it all!
The GigaSpire makes it easy to set up and manage home networks – including managing devices and guest access. It provides seamless coverage and extended range, allowing you to enjoy connectivity all over your house and yard. Plus, you can connect more devices simultaneously, which means everyone can stream at the same time!
In addition to top of the line hardware, the GigaSpire BLAST offers simple, robust controls you can even manage from your smartphone! Just search the app store for "Calix Smart Home".