Thanks to all who came out for this year's Annual Meeting!
Over 250 members attended the brief annual meeting with an estimated 320+ in attendance as a whole.
The meeting's business portion was conducted like in years past with an adjournment not long after calling the meeting to order, then on to giving out the great door prizes!
Attendees were in and out in little over an hour so they could attend the Russell County Fair for the evening if they wanted to do so.
Here are this year's winners:
$100 Cash Prize Drawing – Greg & Laurie Cooper
LG 75" UHD – ThinQ SmartTV – Darrell Roy
WEBER Grill S-315 – Stacey Perkins
STIHL MS Chainsaw – McKinley Auction
DeWalt– 20V Max Drill & Impact Set – Donald Galito
STIHL SE Wet/Dry Vacuum – Terry Stapp
LiFan Energy Storm 4100 Portable Gen. – Greg Eads
$200 DUO Broadband Gift Certificate – Donita Stephens
Ninja Foodi XL Pressure Cooker – J.P. Weber
Simpson 3400 PSI Pressure Washer – Linda Stapp
Pair of Poly Porch Rocking Chairs – Sarah Meece
STIHL Battery Powered Trimmer – David Eddingfield
STIHL Battery Powered Blower – Angelo & Teri Dixon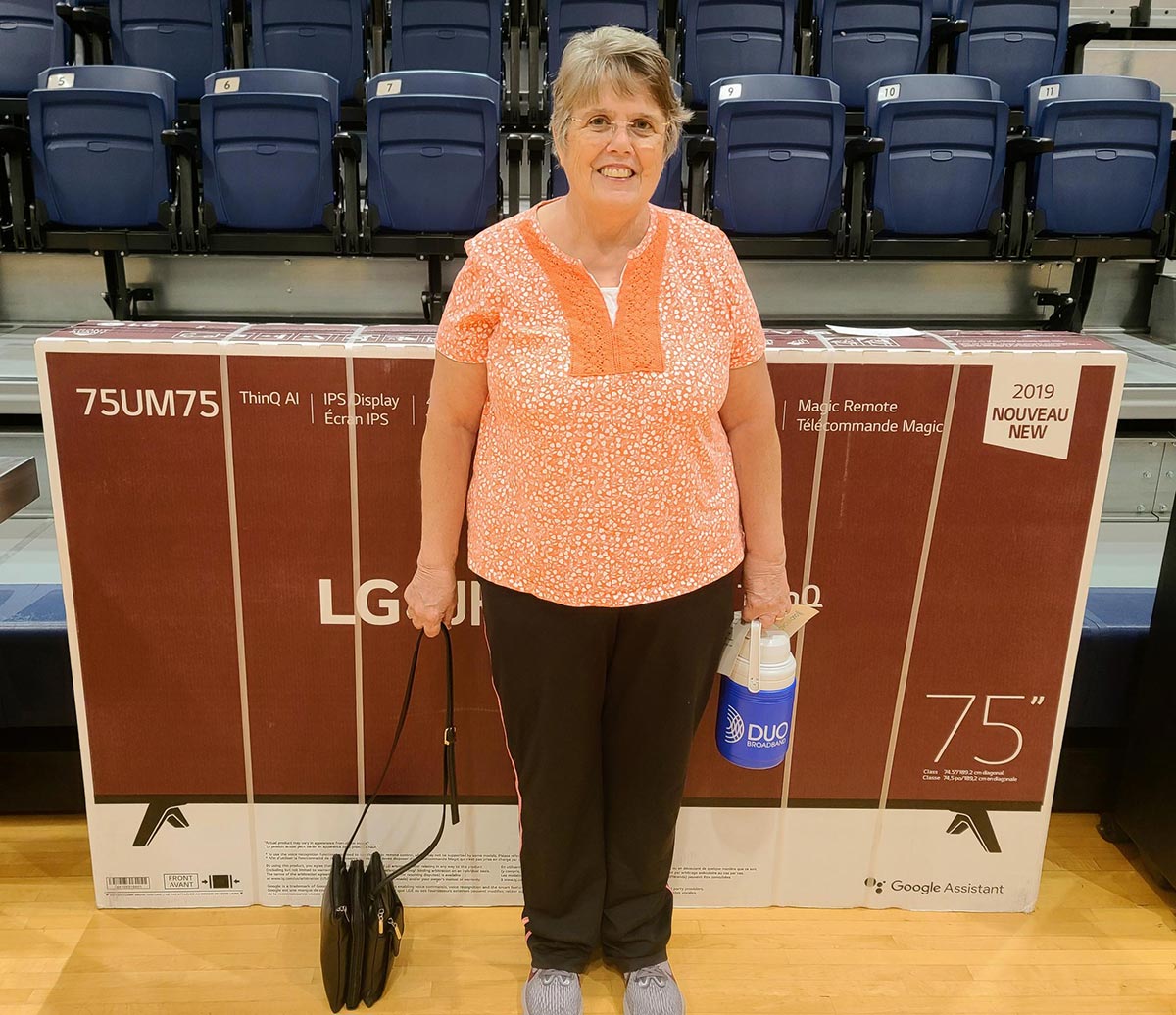 Pictured above is Mildred Roy, who's husband Darrell F. Roy was the lucky winner of the LG 75" UHD ThinQ SmartTV.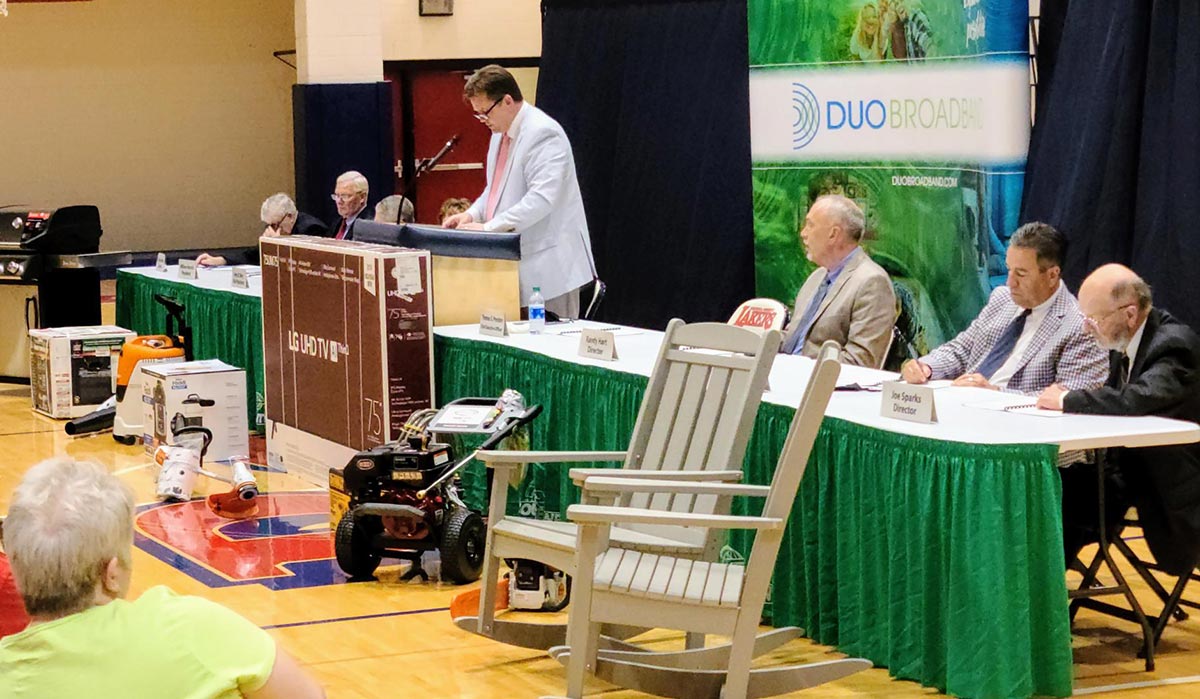 Above, Mr. Tom Preston, Executive VP/CEO, addresses the crowd at this brief annual meeting before the door prize giveaways.