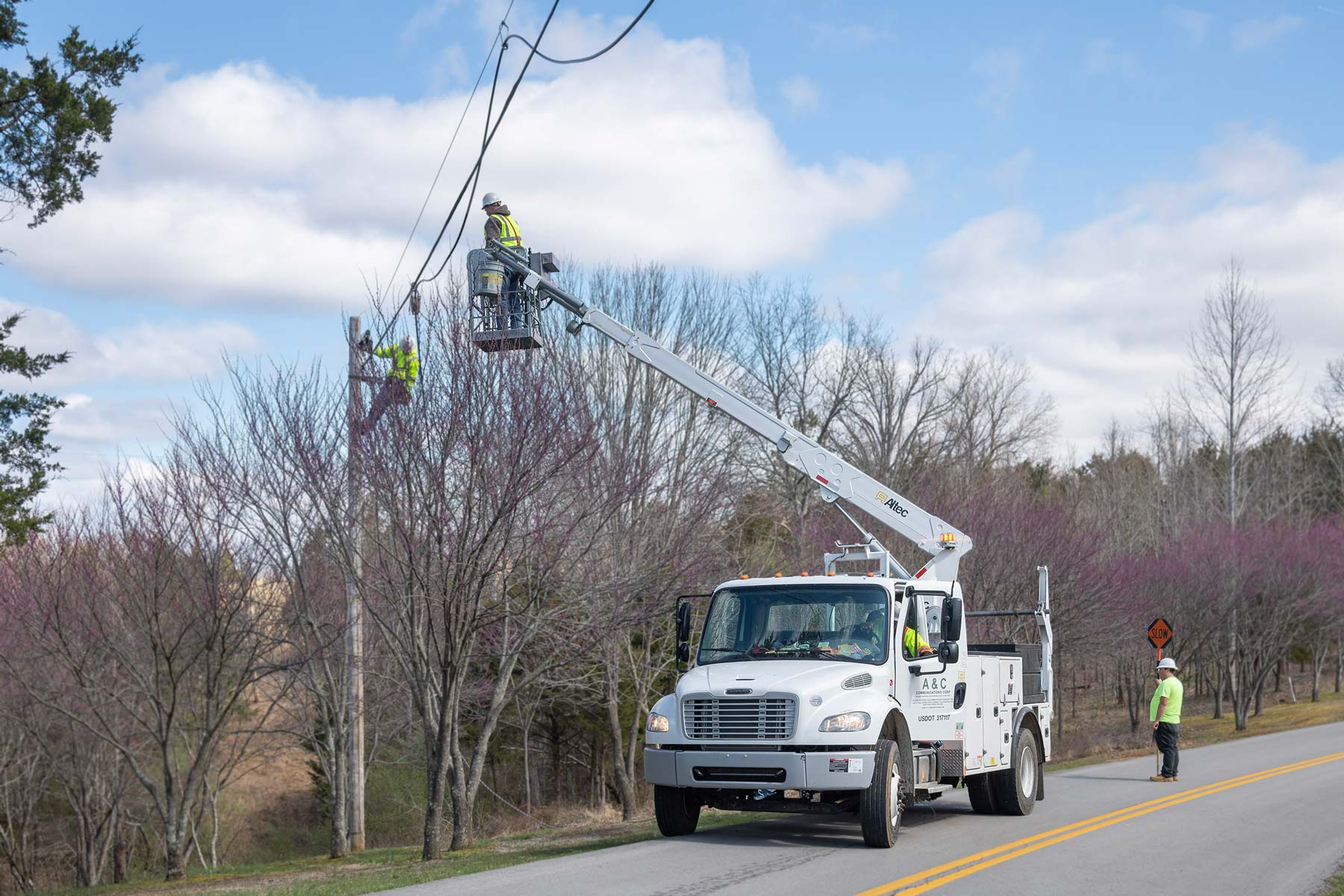 U.S. Department of Agriculture Rural Development Kentucky State Director Dr. Tom Carew this week announced two projects that will help expand high-speed internet access in parts of rural Kentucky. One project will benefit residents of Cumberland County with fiber optic Internet deployed by DUO Broadband (the other is directed toward Breathitt County). Both projects are being funded through USDA's ReConnect program and are expected to benefit over 3,300 people.
DUO Broadband will use a $24,963,158 grant to deploy a fiber-to-the-premises network to provide high-speed internet. This network will benefit 897 people, eight businesses and 121 farms in Cumberland County.
For years now DUO Broadband has been expanding fiber into rural areas of south central Kentucky including Adair and Casey counties, as funding has allowed. "Deploying broadband in rural Kentucky is tough and expensive," said DUO Broadband CEO Tom Preston. "But seeing how it really changes people's lives is so rewarding. Every time we deploy fiber to a new area, people are so excited. We're making a difference out here."
DUO Broadband will make high-speed internet affordable by participating in the Federal Communications Commission's Lifeline Program and Affordable Connectivity Program, as well as offer an additional discount on its standard residential broadband pricing of 20 percent for those customers in the service areas that qualify for Lifeline or ACP.
"High-speed internet access is a crucial part of bringing economic development to rural Kentucky," said Carew. "Unfortunately, there is no easy, fast, and cheap fix. That's why I applaud our partners for their efforts in expanding affordable high-speed internet access. The Biden-Harris administration is helping ensure rural communities have access to the internet connectivity needed to continue to expand the economy from the bottom up and middle out and to make sure rural Kentucky remains a great place to live, work and raise a family."
Background: ReConnect Program
Applicants to ReConnect Program funding must serve a rural area that lacks access to service at speeds of 100 megabits per second download and 20 Mbps upload. Applicants must also commit to building facilities capable of providing high-speed internet service with speeds of 100 Mbps (download and upload) to every location in the proposed service area. Additionally, to ensure that rural households that need internet service can afford it, all awardees will be required to apply to participate in the Bipartisan Infrastructure Law's Affordable Connectivity Program. The ACP offers a discount of up to $30 per month towards internet service to qualifying low-income households and up to $75 per month for households on qualifying Tribal Lands.
Rural Development provides loans and grants to help expand economic opportunities, create jobs and improve the quality of life for millions of Americans in rural areas. This assistance supports infrastructure improvements; business development; housing; community facilities such as schools, public safety and health care; and high-speed internet access in rural, tribal and high-poverty areas. For more information, visit www.rd.usda.gov.