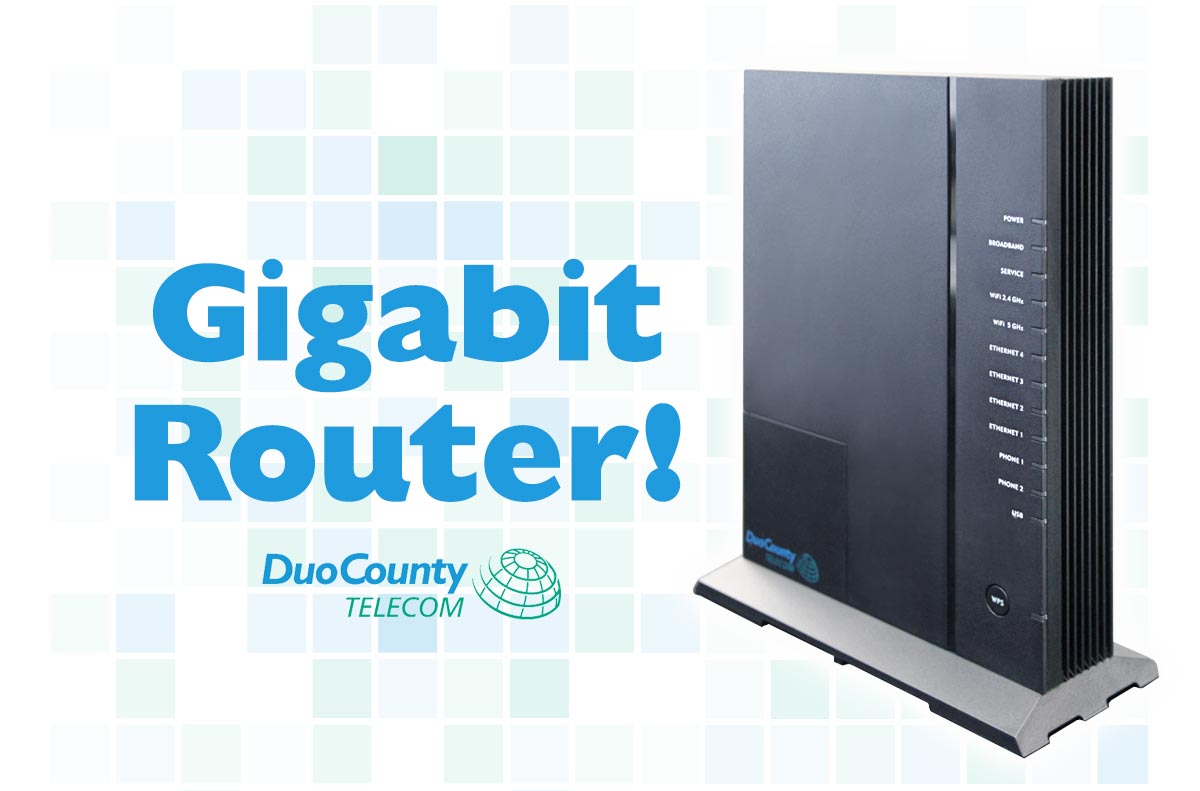 Maximize Your Internet with a Gigabit Router!
Did you know that a Gig (or gigabit) Router can help you get even more out of your faster Internet speeds? It can increase your local network speed by as much as ten times! Even though you have fast Internet coming into your house, that bandwidth may not make it all the way to your devices}.
There are things that can interfere with bandwidth delivery throughout your home. Floors, walls, multiple users, even your neighbor's router can diminish the bandwidth in your home network. Gigabit routers are both smart and powerful. They not only have the power to offset interference, but also the ability to prioritize different types of apps and devices to give everyone on your network a better experience. Duo County offers Gig Router service for only $9.95 a month. Call today to upgrade your Internet speed or add a Gig Router to maximize your current bandwidth!