DUO Initiates Plan to Transition TV Streaming Customers to Other Platforms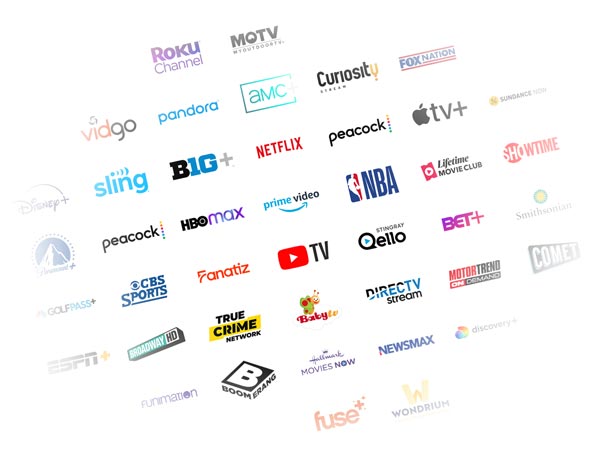 Due to ever increasing programmer rates from TV network providers, DUO Broadband is ending our DUOTV Streaming service. Our only other choice would be to pass along an extreme price increase (an unfortunate necessity that would probably be repeated every year). Instead, DUO has elected to help our customers transition to other reliable streaming TV providers. We will phase out our DUOTV streaming services by the end of 2023.
The good news is DUO Broadband has identified great alternatives for your continued TV service, and we can help you make a good decision for your transition. In addition, we will provide you with a $50 credit on your last DUOTV Streaming bill to ease the transition to a new TV experience.
Options for your consideration include alternate online streaming services that carry regional networks (Lexington, Louisville, Bowling Green, etc.) and major networks (NBC, CBS, FOX, ABC, etc.) such as Sling TV, Hulu + Live TV, YouTube TV, and more. These streaming services work similar to DUOTV — using your DUO Broadband Internet connection.
DUO Broadband also has teamed up with MyBundle, an online service to help you search and select the streaming TV options you want, and bundle as many as you wish. With DUO Broadband's high capacity fiber optic network as the delivery system (as opposed to using a satellite receiver or old-style cable), you will have no problems receiving high-definition programming including 4K on multiple devices in your home or business. Regionally, DISH TV and Direct TV are also options.
Our timeline for ending DUOTV Streaming is the end of 2023, so it's important for current DUOTV customers to study the options available and make a decision as soon as possible. Again, our DUO Broadband Customer Services Representatives will be glad to answer questions you may have regarding these changes and how you can transition to other TV services.
While DUO Broadband has made the difficult decision to end DUOTV Streaming service, we are far from alone. Telecom's across the nation have struggled with ever increasing programming rates and the trend is towards discontinuing that part of their services. Additionally, Americans are overwhelmingly moving toward streaming TV, even when local providers are still available.
With broadband connectivity second to none, DUO customers are well prepared for this transition! DUO Broadband continues the investment in its fiber optic network. As a result, our customers have broadband with more than enough capacity for Streaming TV, Internet, and Voice services.