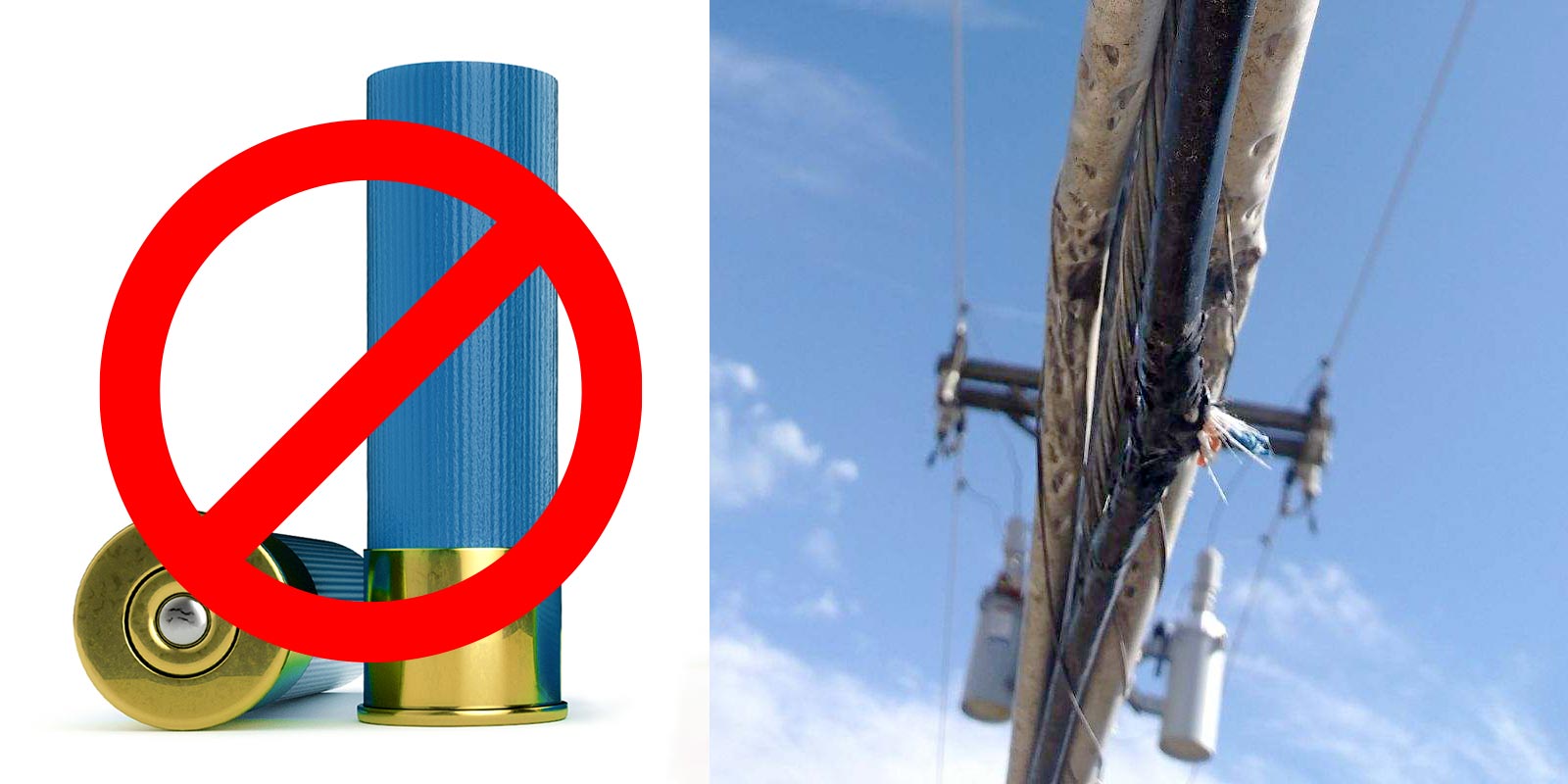 As dove hunting season is underway, this is an important reminder that damaging utility lines, even if unintentional, is against the law and can carry heavy penalties.
Already this season DUO Broadband has had to repair damaged fiber optic cable from shotgun strikes in our service area. Network outages and the expense of repairs affect all DUO Broadband customers.
Beyond the potential for criminal charges and the disruption of service to you and your neighbors, shooting birds sitting on utility lines is just poor sportsmanship — so please, just don't.