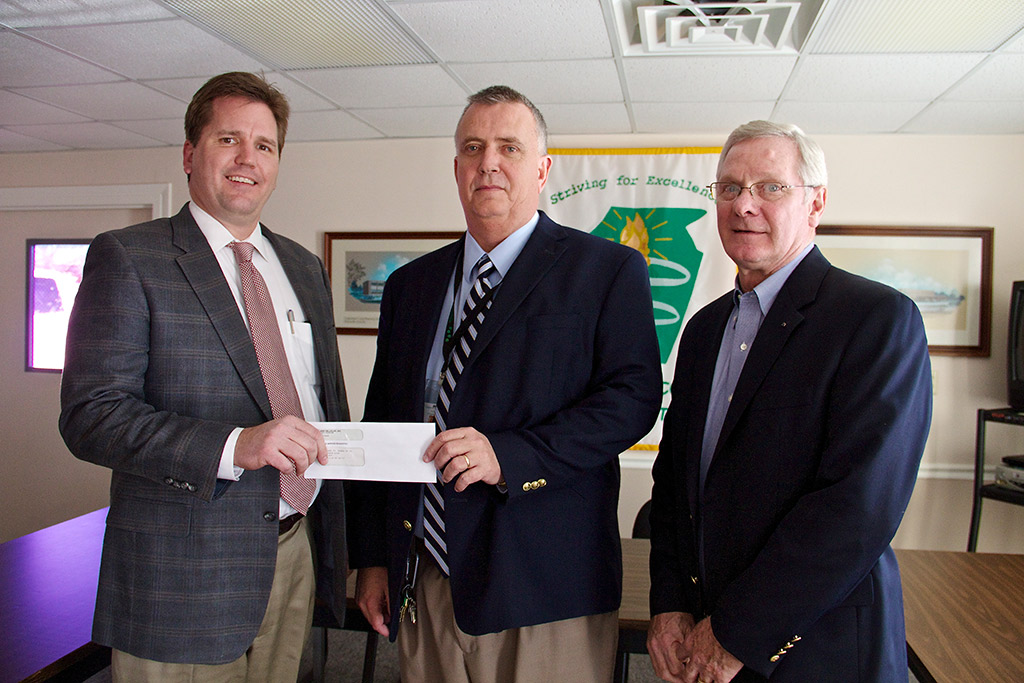 Pictured left to right: Thomas Preston, CEO of Duo County Telephone Cooperative: Glen Murphy, Cumberland County Schools Superintendent: Bill Norris, Duo County Telephone Cooperative Board Member
Burkesville, KY – February 12, 2014 – Duo County Telecom announces a donation of $25,000 to the Cumberland County school district for technology upgrades. The school district welcomed the much needed funds as they are constantly facing the necessity to upgrade their technology infrastructure with limited resources.
Superintendent Glen Murphy was glad to get this news. "This is a great for our students. We want them to have every opportunity to succeed. Having the latest technology gives them a better chance to excel."
Tom Preston, CEO, Duo County Telecom commented on this merits of this donation. "It's really hard to make it in this world if you are intimidated by technology. We hope local students will be able to approach a technology driven economy with confidence having been exposed to the latest innovations. Our board of directors was proud to be in a position to do this for the school district."
PLEASE NOTE: Equal donations made to other school districts within our service area.