There are a growing number of online services that act as though they are an official payment portal for Duo County Telecom services.
Please DO NOT USE any online payment service that charges you a fee. Duo County offers our online payment absolutely free and the portal for making these payments is available only through the official Duo County Telecom website at duo county.com.
If you don't already have an account set up, you can sign up for Duo County's E-Bill. It is quick, easy, and FREE! You can sign up online at ebilling.duotel.com, or just call our office at 270 343-3131, 270 378-4141or 270 433-2121 from the phone line that you have with us. We will then return your call to obtain your email address and password. Then you or anyone that you give your email address and password to, will be able to access your account information online.
This service will allow you to pay your bill online with an E-check or with your credit or debit card. You will have a record of your billing and payment history, and you will still receive a paper bill unless you request otherwise.
Make sure you aren't being scammed. If you have any questions at all, call one of our numbers listed above.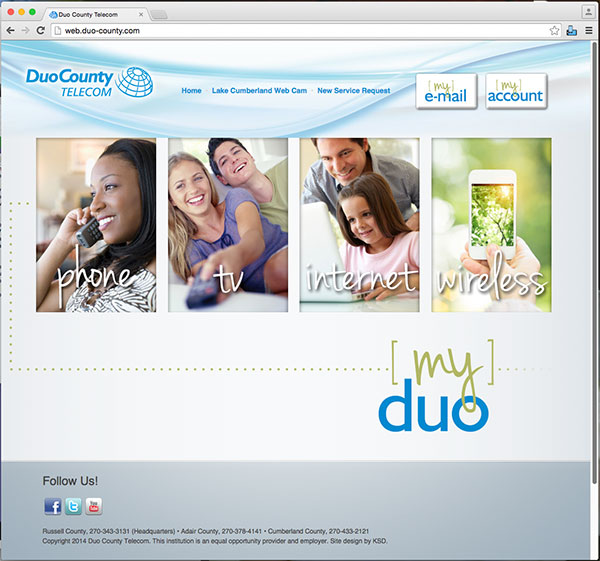 These are the official home page and login page for Duo County Telecom's free online bill payment.