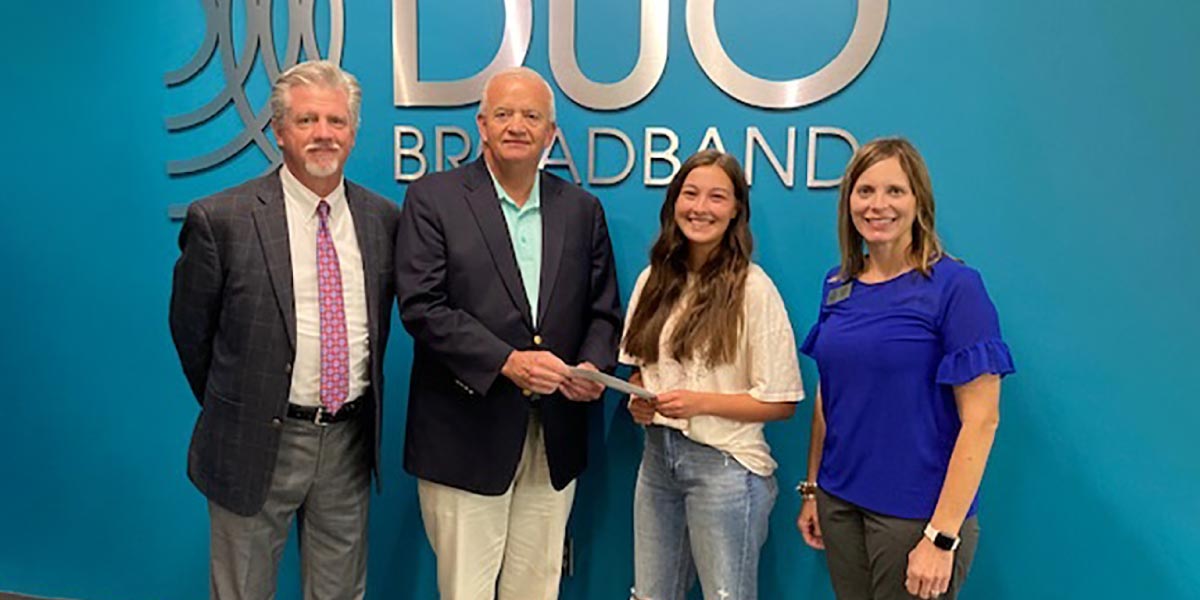 Pictured left to right: Kevin Thompson, VP of Development, Lindsey Wilson College; Daryl Hammond, VP CFO, DUO Broadband; Callie Montgomery, Lindsey Wilson College DUO Broadband Scholarship recipient; Charity Ferguson, Director of Admissions, Lindsey Wilson College.
Callie Montgomery, a 2021 graduate of Russell County High School, is this year's recipient of the Lindsey Wilson DUO Broadband Scholarship. She is attending Lindsey Wilson this fall and plans to major in Education.
The $3,000 tuition scholarship is given annually to a first-time, full-time Lindsey Wilson freshman from DUO Broadband's service area, which includes parts of Adair, Cumberland and Russell counties.
"DUO Broadband is proud to continue this partnership with Lindsey Wilson College and understands how important it is to support our local youth's pursuit of higher education," says Eric West, Duo County Telecom's Director of Marketing. DUO Broadband has supported the Lindsey Wilson scholarship program for more than twenty years.