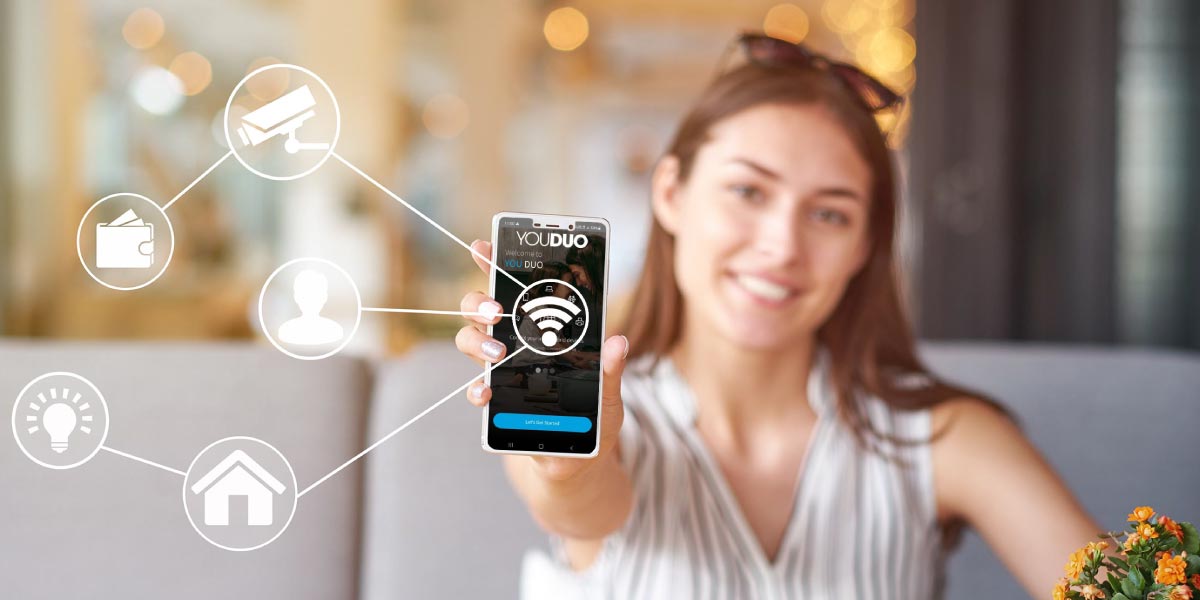 Managed WiFi refers to the ability to analyze and optimize your wireless Internet network and the devices connected to it. And while this may sound difficult or complicated, DUO Broadband's managed WiFi solutions provide an easy interface for users.
Why would you need to manage your WiFi?
These networks have common issues like inconsistent coverage, bandwidth drain, and security weaknesses that can be resolved with Managed WiFi.
In addition to maintaining the strength and consistency of your network, DUO Broadband's Managed WiFi allows you control of the devices that are connected to your network, enabling you to turn access off and on or set time limits, or even manage device bandwidth usage.
The GigaSpire BLAST router from DUO Broadband gives you a stronger, more reliable WiFi network that you can control with the free YOUDUO app. Learn more about our Managed WiFi solutions and the YOUDUO App, or add the service today!